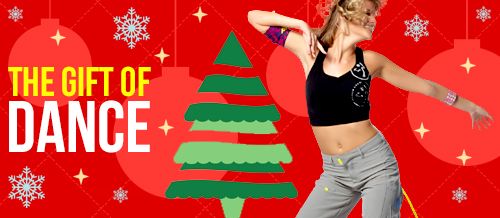 Surprise your family and friends this Holiday Season by bringing the joy of dance into their lives. Check out our Holiday Specials. Why not give a unique gift of dance that will leave a lasting impression.
SALSA - ZUMBA - HIP HOP - BELLY DANCE - YOGA
$30
$20 for 2 Lessons -
Purchase
$65
$60 for 5 Lessons -
Purchase
ONE UNLIMITED MONTH PASS TO ALL CLASSES
Zumba, Hip Hop, Salsa, Yoga, Belly Dance
$99
$79 for One Month -
Purchase
PRIVATE LESSONS
$85 for Individuals -
Purchase
$95 for Two People -
Purchase
Directions for Redemption:
Everyone who purchases this gift will have a gift receipt e-mailed to them but if you would prefer to give your friend or family a gift card from our studio you can either come to our location to pick it up or we can mail it to you. Please inform Todd at
todd@riseny.com
no later than December 19th if you want us to have a gift card delivered to your address.