Dear RiSE Students, Instructors, Staffers
Originally I wasn't sure if it was necessary to put forward such a detailed letter regarding how I arrived at this point but the more I thought about it, the more I felt it made sense. From the day I started this business, I told myself that RiSE would be different from the corporate culture I left behind. This company has always been something very special in my life and I know that it holds a special place for many of you as well. That's why for those of you who want to know what lead to this decision, I want you to have a proper explanation. It is my conviction that you will be able to understand my reasons even if you may not agree with them 100%.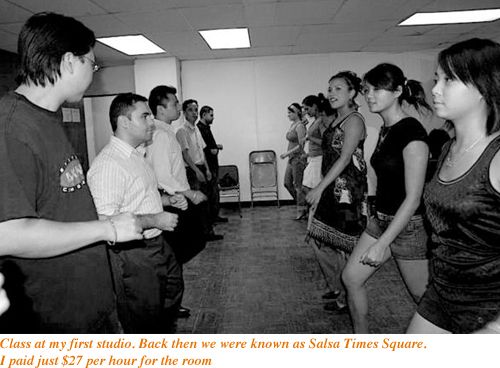 When I started RiSE in 2008, I saw that there was a need for a place that one could go learn to dance and feel welcomed. To tell you the truth I never really thought it would get to this point. I never intended to start a dance school. I only was interested in teaching classes. I started with one class a week and more and more people came to the classes we were offering. I saw opportunities and I took them. When I started the Zumba and Hip Hop programs, they were very much underserved niches. It was a time when there were far fewer dance instructors.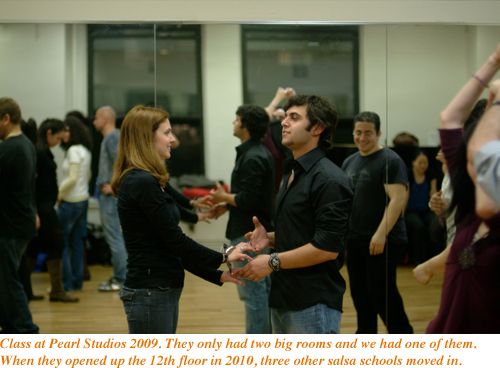 Back then the rental fee for a big room at Pearl Studios was $45 per hour. Boy have things changed since then. Today it is $72 per hour. That's a 56% increase! We will be facing another increase in December. Rent is just the beginning of our problems. Advertising as well. Google Adwords are the little ads you see next to and above your search results. Google makes 96% of their revenues from showing you ads. The way that they determine who gets their ad shown is by setting up an auction. Whoever offers to pay the most gets the most visible placements. There are other factors such as quality score and relevance that affect placement but even the most relevant ad will only be shown when the price is right. Since 2008, the increasing number of people advertising on Google have also skyrocketed the cost. Even the webpages you see below the ads, the actual "results" are there due to the efforts of Marketers and SEO experts. A entire industry exists to push your page to the front of Google's organic search results.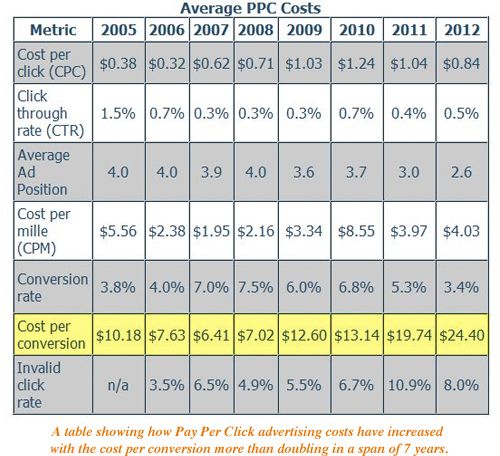 6 years ago word of mouth was a important factor of attracting new clients. Referrals were at least half your business and the other half of customers found you online. Back then it was pretty common for customers to pay $15 to $20 cash at the door. Groupon and LivingSocial came on the scene and changed all that. Like a Walmart coming into town, they drove down the prices of dance classes almost overnight. Monthly passes that were being sold for 50% off soon were driven down even more to 70% off. Consumers could now compare the offers made by each dance studio side by side which creates a lot of pressure for service providers to offer even more lower prices.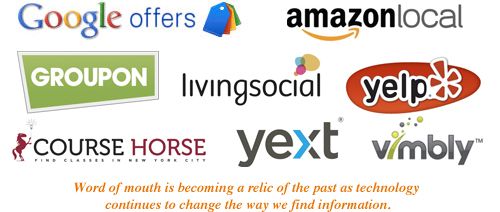 With a growing number of people turning towards e-commerce, these sites have become the major distributors of our industry. Whether you teach martial arts, yoga, or dance, you have to be on these e-commerce marketplaces in order to be seen today. With so many businesses and individuals who are willing to compete for customers, these online distributors are able to drive down prices to rock bottom levels. No matter how good your service, it is very hard to compete with the 10 businesses listed right next to yours that are willing to undercut you and do it for cheaper.
When one business goes under, 10 others are always willing to take it's place as a loss leader. There is no shortage of startups who think if I can just get these people in the door, they'll see how awesome we are and pay full price. It rarely works out that way but it doesn't stop people from trying.
Daily Deal sites have become such big players that small business owners like myself can't possibly ignore them. Groupon is a publicly traded company with a market capital of 3.96 Billion dollars. Even the two Goliath's of tech: Amazon and Google are trying to get a piece of the billion dollar pie through Amazon Local and Google Offers. It's a great thing for the consumer as they can now get a tremendous variety of classes today at a fraction of the price but us service providers have had to take a huge hit to our bottom line. In addition to lowering our prices, we also have to pay huge commissions to Groupon and LivingSocial. Perhaps the only people getting rich here are the tech CEOs. For every voucher we sell through their website, they take a 40% - 50% service fee. If your voucher sells for $30, a small business will be left with $17 after Groupon takes their cut. The business still has to cover other expenses at that point such as studio, staff and instructors.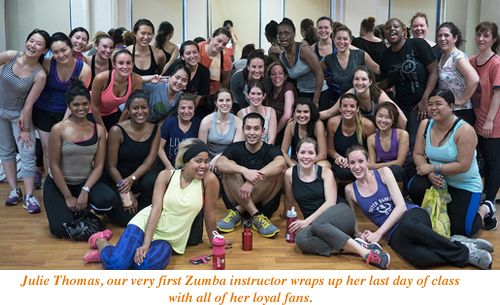 THE FUTURE
As I look into the future of this recreational services industry I see a couple of trends taking place. The first is the rise of the independent instructor. 6 years ago Pearl Studios was just a small studio that was only half of the fourth floor. It has since then grown to be four times the size. This should give you a idea of how much more competition we have. Much of this competition comes from individuals. There is no better time to be a independent instructor than right now. It is easier today than any time in history to start your own dance class or weekly workshop. The barriers of entry have been virtually eliminated. Sites like Coursehorse and Vimbly have created a platform where anyone can list their classes online and get started. Social media has made it easy for any individual to market themselves for virtually no cost. At $50 an hour, you can have a beautiful medium sized dance studio once a week. A dance school with high marketing and administrative costs is becoming less and less competitive in this kind of market.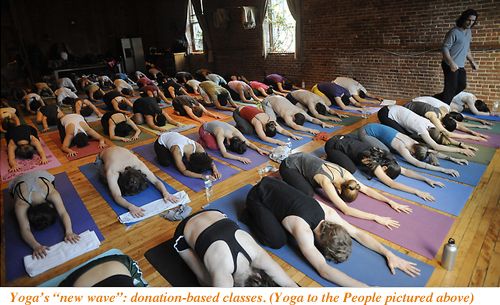 The second trend I've seen is the expansion of non-profit dance schools and perhaps eventually donation based classes. This has already happened to Yoga. The hyper competitive marketplace that Yoga Studios reside in has already driven down prices to the point where the only logical next step was to no longer charge. Along comes Yoga to the People to offer $10 donation based classes that have become widely popular. The donations that go to a non-profit are tax exempt and non-profits can rent space at lowered subsidized rates. A non-profit doesn't have to pay it's instructors. Most of their instructors can be volunteers whereas a business is required by law to pay all of it's employees. All these factors combine to dramatically reduce the operating costs of a non-profit and provide it with a significant competitive advantage over their for-profit business counterparts.

IN SUMMARY
So to review, on the economic side of things we are being squeezed on all sides. Costs such as marketing and studio rentals have increased every year while the prices for gym & dance class memberships/recreational activities have hit rock bottom thanks in part to e-commerce sites such as Groupon, LivingSocial, Amazon Local that have created a online marketplace for these services. Great for the consumer but not so great for small business revenues.
Other disruptive web platforms such as CourseHorse Vimbly, Facebook, Instagram have also Increased competition from individuals. They make it much easier for independent instructors to cut out the middle man and directly build a network of students. This is great for instructors who can make it. They get to keep 100% of the profits and do not need to share with the dance school.

It is simply amazing how much technology has disrupted this industry in the last 5 years. It has been very exciting to watch. Things have happened that I could have never predicted so I won't even try and predict what might happen in another 5 years but I do see a clear trend that will continue towards decreased barriers of entry, increased competition leading to more choices and lower prices for the consumer and technology empowering the individual/independent instructor. As a result, I find that the current business model that RISE is built upon increasingly irrelevant and difficult to sustain in the current market environment.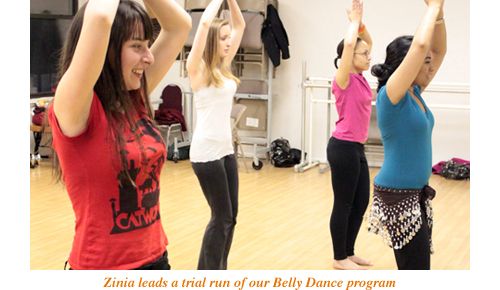 Finally, I've learned that running a dance school is not all that it's cracked up to be. These days I find most of my time running the business which means reading e-mails, marketing, answering phone calls, dealing with the IRS, managing finances, handling paperwork, crisis management and so on. I learned a lot about myself and one thing I realized is that teaching is more of my calling than business.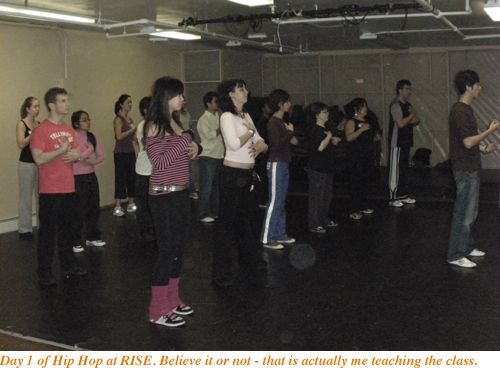 For the past six years circumstances in my life have changed but RISE has been the one constant. No matter what was going on, I could always look forward to the good vibes that our students and instructors bring to every class. I am extremely thankful to all the people who have come through our doors and given us their energy and friendship. It is what has kept me going all this time and gave me the motivation to try my best. We've helped thousands of people take their first steps into dance and fitness. Thank you all for giving me the opportunity to pursue my dreams and sharing this journey with me.
- Todd