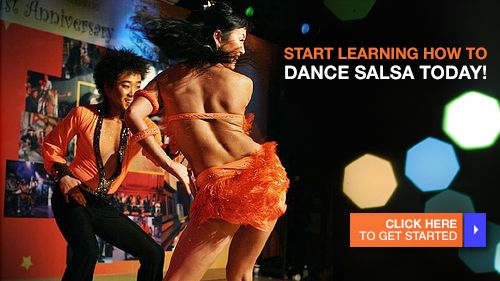 Salsa is made up of three components - Partnerwork, Shines and Styling. Most of us understand the partnerwork aspect of salsa. It's is when the leader and follower dance together. This aspect of salsa involves a lot of signals from the leader resulting in the follower executing various turns.
Shines are the solo/freestyle component of salsa based on footwork sequences. Either the leader will allow the follower a moment to "shine" or both the leader and the follower will momentarily let go of each other to shine.
Styling is the aspect of salsa that gives it flavor. All the body/hip movements, arm extensions and hair whips that make salsa so sexy are considered styling.
*Difficulty Levels:
BASIC
- Basic moves that are considered relatively easy
BEG
- Beginner moves that are for those who have learned their basics
MOD
- Moderate difficulty requiring a strong foundation in Level 1
INT
- Intermediate difficulty meant for experienced students and dancers
ADV
- Advanced diffiuclty for those with extensive training