| | | | |
| --- | --- | --- | --- |
| | CLASS DESCRIPTION | TIME | LOCATION |
| MON | Yoga Flow | 5:45pm | Mosaic Studios 5th fl. |
| | Zumba | 7:00pm | Mosaic Studios 5th fl. |
| | Belly Dance Basics | 8:00pm | Mosaic Studios 5th fl. |
| | | | |
| TUE | Zumba | 6:00pm | Mosaic Studios 5th fl. |
| | Hip Hop Beginner | 7:00pm | Mosaic Studios 5th fl. |
| | Hip Hop Intermediate | 7:00pm | Mosaic Studios 5th fl. |
| | Salsa Absolute Beginner | 8:00pm | Mosaic Studios 5th fl. |
| | Salsa Advanced Beginner | 8:00pm | Mosaic Studios 5th fl. |
| | | | |
| WED | Zumba | 6:30pm | Mosaic Studios 5th fl. |
| | Belly Dance Basics | 7:30pm | Mosaic Studios 5th fl. |
| | | | |
| THU | Yoga Flow | 5:45pm | Mosaic Studios 5th fl. |
| | Hip Hop Beginner | 7:00pm | Mosaic Studios 5th fl. |
| | Hip Hop Intermediate | 7:00pm | Mosaic Studios 5th fl. |
| | Salsa Absolute Beginner | 8:00pm | Mosaic Studios 5th fl. |
| | Salsa Intermediate | 8:00pm | Mosaic Studios 5th fl. |
| | | | |
| FRI | Hip Hop Beginner | 6:00pm | Mosaic Studios 5th fl. |
| | Popping Tutting Isolations | 6:00pm | Mosaic Studios 5th fl. |
| | Zumba | 7:00pm | Mosaic Studios 5th fl. |
| | Salsa Absolute Beginner | 8:00pm | Mosaic Studios 5th fl. |
| | Salsa Advanced Beginner | 8:00pm | Mosaic Studios 5th fl. |
| | | | |
| SAT | Zumba | 11:00am | Mosaic Studios 5th fl. |
| | Hip Hop Beginner | 4:00pm | Mosaic Studios 5th fl. |
| | Jazz | 5:15pm | Mosaic Studios 5th fl. |
| | | | |
| SUN | Candlelit Yoga | 7:15pm | Moasic Studios 5th fl. |
MONTHLY UNLIMITED MEMBERSHIP

-

$99/month

Works like a gym membership. Pay monthly and take as many classes as you like.

(auto billing, 30 day cancellation) -

SIGN UP


SALSA CLASSES (1.5 hrs)
ZUMBA, BELLY DANCE, YOGA
& HIP HOP CLASSES (1hr)

PRIVATE LESSONS (1hr)
$17 PREPAY ONLINE - BUY
$13 PREPAY ONLINE - BUY
$85 for individuals
$20 at the door
$16 at the door
$300 for 4 lessons
5 Class Punchcard - $80 - BUY
5 Class Punchcard - $60 - BUY
$95 for couples
10 Class Punchcard - $150 - BUY
10 Class Punchcard - $110 - BUY
$340 for 4 lessons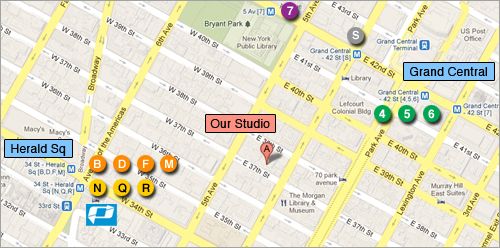 All classes meet at Mosaic Studios 5th Floor. 13 East 37th St. Between Fifth and Madison. We are just minutes away from Grand Central Station.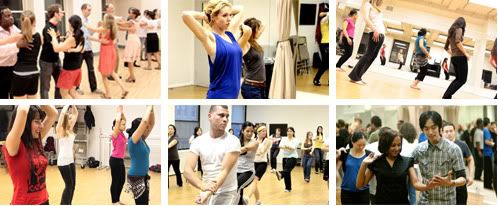 New York City dance classes
with R.i.S.E. Hip hop, belly dance, salsa and tango. Professional, friendly and fun
dance lessons in NYC
for new and experienced dancers.